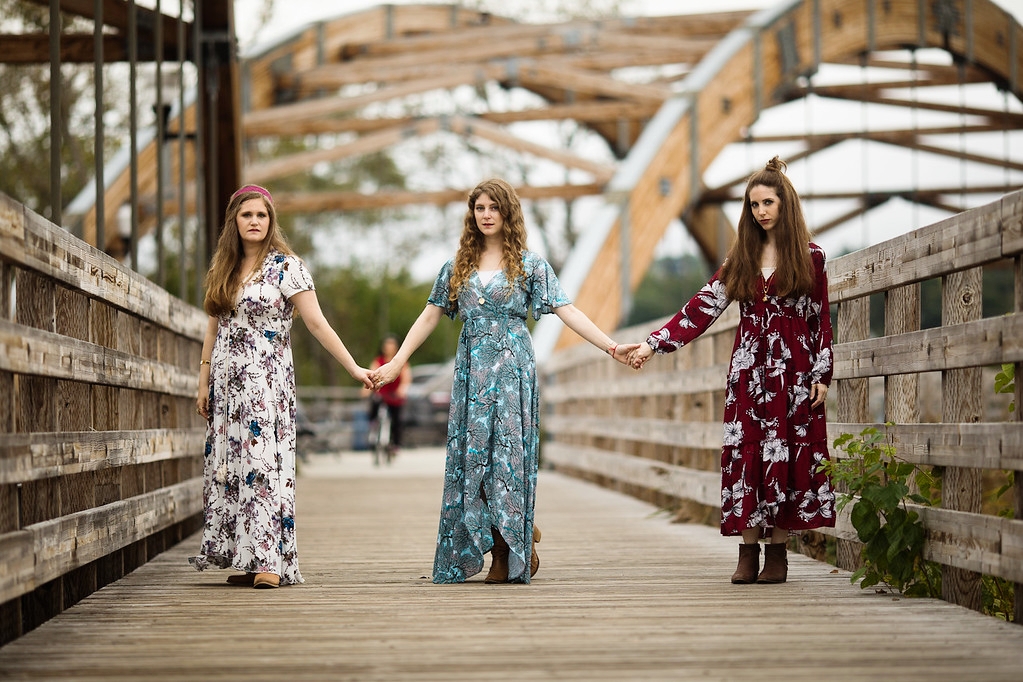 Glaser Drive is a New York-based Americana/folk/rock band comprised of sisters Faige, Chaya & Eden Glaser. The sisters have been singing together for as long as they can remember. They compose, arrange and perform original harmony-driven music, drawing inspiration from the roots of their musical heritage to create a feeling that it timeless.
They grew up as daughters of musical parents who woke them up with live jazz jams in the morning, and serenaded them with lullabies of Birdland and Broadway, oftentimes as the girls fell asleep beneath the piano on which they were classical trained. They listened to their great aunts and uncles sing four-part vocal arrangements of Yiddish traditionals, folk songs and gospels. Car rides flooded with classical music, jazz and oldies rocked their car seats as they danced side by side, singing and tapping along. That heritage continues to influence their music today along with inspiration from a variety of artists including Crosby Stills Nash & Young, Fleetwood Mac, Bob Dylan, The Beach Boys, Fleet Foxes and Stevie Wonder.
San Diego, where the girls were raised, was a place where music flowed through their lives and veins like the ocean that surrounded them. They eventually landed in New Jersey and New York City where they enjoy the harmonious melting pot of people and cultures. Their family fireplace has always been more than just an alternative to central heating during icy, New York winters. It's a warm gathering place for family singalongs where the Glasers sing together with good friends.
Together, the sisters blend their instruments and voices into song, making waves of sound and weaving their tight harmonies together with love as only sisters can. "Everyone has a unique voice to share, and if we all listen to and appreciate the beauty within those differences, we can make the world a better place." Their parents always shared that the family that sings together stays together. We're all truly family.
Their debut album, "Come Find Me" demonstrates their "creatively crafted songwriting" and "knack for beautiful harmonies and arrangements". You can hear them live at various venues in and around town, notably Rockwood Music Hall & The Bitter End in NYC.
Faige ✯ vocals, guitar, small percussion
Chaya ✯ vocals, piano, guitar
Eden ✯ vocals, small percussion